About The Book
Book: Succession
Author: Brett Armstrong
Genre: Christian Epic Fantasy
Release Date: October 6, 2020
Son of the Northern Realm's Defender, raised among dwarfs of Ordumair, Meredoch was anticipated to succeed his father. Some whispered he would bring the longed-for peace between Ordumair and their ancient foe, Ecthelowall. All of that changes when Ordumair's Thane is killed and Meredoch and his family are exiled. From prestige to poverty, the young boy must chart a new course.
As the years pass and the idol that was his father's legacy tarnishes, Meredoch's past resurfaces. An artifact of immeasurable worth to Ordumair is found. If recovered by the wrong hands, disaster would befall those Meredoch serves and cares about. Battling creatures believed only myths and racing against evil toward the prize, Meredoch must face the truth of his place in the world and claim his right of succession.
Click here to get your copy!
About The Author
From an early age, Brett Armstrong had a love for literature and history. At age nine, he combined the two for his first time in a short story set in the last days of the Aztec Empire. After that, writing's role in his life waxed and waned periodically, always a dream on the horizon, till he reached college. At West Virginia University, he entered the Computer Engineering program and spent two years pursuing that degree before an opportunity to take a creative writing class, for fun, came along. It was so enjoyable, he took another and in that course he discovered two things. The first was the plot for a short story called Destitutio Quod Remissio, which the others students really seemed to love. The second, he realized he absolutely loved writing. For him, it was like the proverbial light bulb coming on. In the years since, describing that epiphany has been difficult for him, but he found the words of 1924 Olympian Eric Liddell are the most eloquent expression for it: "God made me fast. And when I run, I feel His pleasure." God gave Brett a passion for writing, and so feels His pleasure when writing.
Brett lives in Saint Albans, West Virginia, with his beautiful wife, Shelly. In the summer the pair gardens together, and each day Brett continues writing his next novel.
More from Brett
The Lowlands are on the edge of dramatic changes. In every era, warriors for the High King must rise to keep the light burning and hold back the beasts of the darkness that most believe only myth. But those creatures of lore wait for the nightfall that will allow them to roam free and relish that complacency.
None of the protagonists in the Quest of Fire saga — Anargen, Jason, and, in Succession, Meredoch — realize how great a change is coming. Anargen is from a quiet, little town that has stood unchanged and insular for centuries. Jason has been running from a darkness in his past so long he only looks to his next step, never what's coming ahead. Meredoch grew up with high hopes for his future, proud of his family's legacy. In the course of the saga, each faces a moment when what they'd clung to and trusted in fails them. For Anargen it's his quaint life, Jason self-absorption, and Meredoch his family pride. In losing those things, however, each gains something. The chance to join the ancient Quest of Fire on behalf of the High King of All Realms. There's a passage in The Gathering Dark that sums it up nicely. "Life is filled with losses full of greater gains."
What excites me to write and share the Quest of Fire saga is showing through sweeping epic fantasy the way these characters stand firm. Though not the only spiritual theme woven into the stories, both The Gathering Dark and Succession invite readers to journey with these characters to the brink, risking their lives, and find there the greatest gain.
 But I consider my life of no value to myself; my purpose is to finish my course and the ministry I received from the Lord Jesus, to testify to the gospel of God's grace. — Acts 20:24
Q&A with Brett Armstrong
By The Book — Many authors say that they have always been a writer — making up stories as a child. When did you first become a writer?
Brett Armstrong — I'm not sure when I first started writing. I do remember very well the first time I wrote a short story that I could call original. I was nine and I had been reading about the Aztec Empire. I don't know why I thought I should but I started writing a story about a slave from a conquered tribe who escaped being offered as a sacrifice. He wanted revenge and slipped into and rose through the ranks of Aztec society till at last he was poised to strike Emperor himself. I remember making cover art and putting a publishing house name I made up on it, so it would be like a real book. So, I guess that moment where I took what I had read and wrote something new was when I became a writer. It's a long way from when I decided I would pursue writing seriously instead of just as a personal hobby, but that's the inflection point I best remember.
BTB — Was there a special someone, such as a teacher, parent, or other relative, who encouraged you to pursue writing?
Brett — There have been many. My mom got me hooked on reading and was my first editor, beta reader, and cheerleader. I had several teachers compliment my writing, but one high school creative writing teacher, Mrs. Brock, seemed the most earnest about it. I will say one person who had a huge impact is my wife. There was a period of time in college where I had given up writing, because I thought I needed to be "serious" and "realistic" about my future goals. I was also kind of miserable. My wife, who was then my girlfriend, encouraged me to take some creative writing classes for fun and when I did the difference in how I felt was such a stark contrast that I realized writing, to whatever degree of skill or quality, was something I was made to do. I don't know what I would have done if she hadn't encouraged me to take those classes.
BTB — Why did you choose fantasy genre?
Brett  — This might sound like high art nonsense, but I feel like a story chooses its genre for you. The characters, setting, and events of the story all have to complement one another. Certain characters should only realistically exist in a certain world and were shaped by certain events. The events of the story further shape the characters and the characters the events, with the setting constraining what can and can't happen. 
By the time I have one scene really fleshed out in my head, I usually have a strong sense of what genre the story will be in because of the way the story is unfolding. For Quest of Fire, high/epic fantasy just seemed right for the way history and storytelling itself had to participate in the way events unfolded. Fantasy is an ancient genre in some ways so a story that needed to feel like it spanned centuries and united such different protagonists (Anargen and Jason), felt like it had to be something that has been with and inspired and excited people for ages.
BTB — Were there any obstacles you faced in your journey to publication?
Brett — Myself mostly. My naiveté, arrogance, self-doubt, ignorance, and over-eagerness for publishing really almost wrecked me. The Lord has really kind of had to take the reins from me a few times to show me that the way I had planned things and do still sometimes isn't what he had in mind and that I need to develop more patience and discipline and to not have a thin skin about this. I've learned a lot through my mistakes but the early ones really hurt and I'm sometimes stubborn about learning my lessons.
BTB — What types of research do you pursue? Books, on-site visits, etc.
All of the above, though not necessarily all for every book. I tend to write about things I already have a pretty solid background in, because those are the things I read and think about and get inspiration from and around. That's a big help and then I read more books, online articles, and look over a lot of images. For fantasy stories it's about finding something real to ground the fantastical around. If it feels real, even if the circumstances are crazy then the story world comes to life. I've been asked about my visits to places I've never been physically and a lot of that has to do with finding something that will anchor the story to reality and then building the backdrop around it.
 BTB — What does a typical writing day look like? Are you structured or informal in your writing schedule?
Brett — I'm not very structured at all. Abysmally distant from it in fact. Part of it is I'm a procrastinator and the other part is I work full time as the infectious disease data manager for my state to support my family and I try not to take away from the family time I have in evenings. Finding a steady writing rhythm is tricky, especially with the increase in hours and stress COVID has brought to my work. So, during break times and late nights I'll jot down notes as they hit me and flesh them out and over time work them together.
BTB — How long does it usually take to craft your books? (from outlines/first drafts to final edits)
Brett — It depends on a few factors so there's a pretty wide range. The biggest thing is how long the story takes to reach a place where the story feels ready. The Gathering Dark took more than a decade and Succession took about a year. My other books fall somewhere in between those extremes. Part of it is circumstantial. At different times of year and over the years I've had more or less time to focus on getting a particular story finished and a lot of the time is waiting till I've found the right publisher and the publisher feels like it's the right time to release. Like I said before, patience is something I have to work on so I'm usually not a huge fan of those long waits, but they're invariably worth it. If I had to give a discrete average figure, I would say three years.
BTB — Can you tell us a little about what inspired your latest novel.
Brett — Succession started as an outlet for the growing lore of the Lowlands in the Quest of Fire saga. There were so many things about Ord culture and history that had to be cut from The Gathering Dark. Some of the Ord histories were really compelling to me and gave significance to both elements throughout the books in the series. At the same time, I wanted to explore one character in particular from The Gathering Dark. For those who have read that book, Meredoch, of course, goes by a different name for most its events.
I've known parts of Meredoch's backstory for years as I worked on book 1, but one scene really made me pause. In Chapter 15 of The Gathering Dark, Meredoch is riding through the woods singing a sorrowful song. At the time of writing that scene, the song was meant to give depth to another character's suffering, but as I started to piece together what brought that song to Meredoch's mind in that moment, Succession suddenly became much more than a character exercise or outlet for world-building and lore.
Forgiveness is at the core of Succession. It's the fulcrum on which the pressures Meredoch endures will cause his rise or fall. I didn't realize until I was getting caught up in its writing how hard Meredoch's life had been and thus how hard that choice to forgive would be. Choosing it would mean letting go of bitterness that was mutually held. Those he hated wouldn't stop hating him. Choosing to forgive in that way is really a reflection of Christ's forgiveness and love. Once I saw that the story started to weave together for me.
BTB — What do you want your readers to take away with them after finishing one of your novels?
Brett — I would feel really satisfied if at the end of each book readers felt moved. I hope my stories resonate deeply and for followers of Christ encourage them and renew the wonder and awe they have for the awesome God we belong to and serve. Life has a way of dulling our perception of Him. We see everything in a mirror darkly, as the Apostle Paul said, and I feel like Western culture does a good job of distracting us from the mirror altogether. My sincere prayer is that after reading the adventures of Quest of Fire, readers would catch the fiery and wondrous vision afresh and be encouraged to stand firmly in the faith. Entertaining and exciting readers is definitely a priority, but what I want most is to share a compelling story that readers can see themselves in and carry with them long after the last page.
BTB — Readers always want to know what is next for an author. Do you have any works in progress you can share about?
Brett — Thank you for asking. I always appreciate the chance to share what's ahead because that's what I'm usually most excited about! Right now, I'm finishing the latest draft of a historical fiction novella set in 4th Century AD Rome about three men — a coward, a traitor, and a spy — caught up in a web of political intrigue that threatens to destroy the church in Rome during a time of persecution. It's a story I've picked up and put down multiple times over the years and is really close to done.
I'm also working slowly but surely to have the next Quest of Fire novel, Shadows at Nightfall, ready for its release date in September of 2021. Some elements of the story have been with me for a long time and some are fresh so I'm super excited for sharing this one soon. Jason and Anargen are going to have to face darkness that is within them and literal manifestations of the darkness without particularly from a society of arcane assassins called the Sombra who can merge in and out of shadows at will. For those who enjoy The Gathering Dark and Succession it's going to be tragic and sweeping and intense ride.
Blog Stops
Locks, Hooks and Books, December 1
Inklings and notions, December 2
Because I said so — and other adventures in Parenting, December 3
Tell Tale Book Reviews, December 4 (Author Interview)
For Him and My Family, December 5
Sara Jane Jacobs, December 6
Library Lady's Kid Lit, December 7
By The Book, December 8 (Author Interview)
Debbie's Dusty Deliberations, December 8
Texas Book-aholic, December 9
Artistic Nobody, December 10 (Guest Review from Joni Truex)
Stories By Gina, December 11
deb's Book Review, December 11
Truth and Grace Homeschool Academy, December 12
Guild Master, December 13
Ashley's Bookshelf, December 14
Giveaway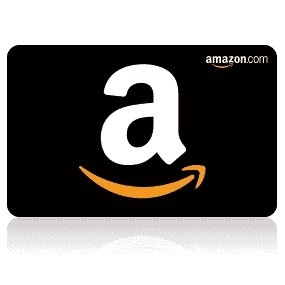 To celebrate his tour, Brett is giving away the grand prize package of a $25 Amazon gift card, bookmarks, and a magnet themed around Brett's books!!
Be sure to comment on the blog stops for nine extra entries into the giveaway! Click the link below to enter.
https://promosimple.com/ps/10452/succession-celebration-tour-giveaway