About The Book
Book:  Lilah
Author: Caryl McAdoo
Genre: Christian Historical Romance
Release Date: May 3, 2020
How can death, betrayal, a rash proposal, and revenge lead to romance?
An abusive controller compels reluctant travelers westward. To flee her foul stepfather, Lilah proposes marriage to the wagon train scout, which only leaves Padraig thinking she's a bit soft in the head. It's 1855. Come join the journey along the Oregon Trail with Captain Cumby. Wagon Ho!
Click here to get your copy!
About The Author
Award-winning author Caryl McAdoo prays her story brings God glory, and her best-selling novels — over fifty published — delight Christian readers around the world. The prolific writer also enjoys singing the new songs the Lord gives her — listen to a few at YouTube. Sharing four children and eighteen grandsugars with Ron, her high-school-sweetheart-husband of over fifty years, she lives in the woods south of Clarksville, seat of Red River County in far Northeast Texas. The McAdoos wait expectantly for God to open the next door.
More from Caryl
Writing Lilah wasn't as easy as some of the past stories because of dealing with such an evil man—her uncle then stepfather, forcing himself on her mother after Papa passed. But my young heroine's courage, spunk, and daunting outspokenness had me grinning in no time.
Straight off the bat, the fifteen-year-old proposes to the first single man she runs into! It almost reminds me of my own romance, when on the second night of our life together (we'd had our first date the evening before) my husband Ron told me, "I know it doesn't mean much now, but I love you."
Later I learned he'd told his mother that same night that he'd met the girl he was going to marry. She didn't share that until after we were an old married couple with two little boys.
We all have our own love stories, and I'd love to hear yours! This is the reason I so love writing romance! And historical romance is even better because I loved the way women were so honored back then. For the most part, they stayed home and reared their own children and worked hard as the helpmate of their husbands.
Plus, I love the research for the era of the novels and once written, a historical is never out of date! Contemporary romance will be outdated almost as soon as it's written these days due to the technology. In my lifetime—the first twenty years of such is now considered as "history" by the publishing industry!—things have changed extraordinarily!
I don't know if any generation has seen such advances as my own. My parents' watched the first televisions, but that can't begin to compare with computers in every home. I believe we truly are a chosen generation, a royal priesthood, and a holy nation—a peculiar people who will show forth the praises of Him Who has called us out of darkness into His marvelous light!
Hallelujah! Praise the Lord with me and be blessed!
This Texas author hopes readers will love Lilah as I always am, "Praying my story gives God glory!"
Q&A with Caryl McAdoo
Why did you choose historical Christian romance genre?
I never could choose one genre. I have contemporary Christian romance, Biblical fiction, and stories for mid-grade readers and for Young Adults, but by far historical Christian romance is my favorite genre and the one my readers love most.
My author's motto or tagline is "Praying my story gives God glory!" History can be considered HIS-story and while I never appreciated history in school, it was Ron's favorite subject (another thing that makes our writing collaboration so successful). We've been enjoying being romantic for over fifty-four years now, since we were sixteen. (married at eighteen) God is Love. 
It seems so right.
How long does it usually take to craft your books? (from outlines/first drafts to final edits)
The agent, Mary Sue Seymour, told me to write the book on the way to DFW International Airport to catch her flight home. She'd flown in for a small writers' conference in East Texas. That was the last Sunday of April, and we — my co-author husband and I — started writing it the next day. It took nine weeks to finish and send it to her. She sent a contract to represent us and sold it after a few edits in two months to Simon & Schuster!
They had eight different edits work on it and took almost two years, until March of 2014 to release it into the stores. I publish independently now and can't imagine ever selling another title to a traditional publisher.
Now I can write a three hundred page story, get it edited and proofread (new eyes — NO author should ever try to be their own!), then formatted while working on the cover, and published at Amazon in two months if I'm in a hurry, not two years. That's only ONE of the reasons I love being hybrid! 
What types of research do you pursue? Books, on-site visits, etc. 
It's always different for each book. We took off and drove the Oregon / California Trail for research and also visited Washington on the Brazos in Central Texas to see where they voted to join the Union. We research what books came out that year for our characters to read or perhaps what plays were at the Theaters.
I like to study the vernacular of their slang then to include a little of that in the books. Ron researches about how wine barrels are made and how the pioneers fixed their broken wagon wheels! Then for BITTER HONEY, we researched vineyards and making wine and hunting alligators! 
What does a typical writing day look like? Are you structured or informal in your writing schedule? 
Ron, my husband often gets up very early, before the chickens or the sun. After he prays about an hour, he plays spider solitaire then writes. I get up dependent on when I went to sleep—he never knows unless I'm still awake when he gets up which happens frequently. He lets me sleep until I wake up which this morning was a little after ten.
After a cup of coffee and a little bite to break my fast, I go over what he's written, adding what I want as I go then I write ahead and he will go over mine and write ahead. That's how we go. We usually write about an hour each and almost always write over a thousand words per day.
When we're ridin' in the car (Walmart is 45 minutes away in Paris, Texas), we'll discuss the story and where we want it to go next, and never know when we start how it's going to end. We write for discovery.
Readers always want to know what is next for an author. Do you have any works in progress you can share about?
Coming June 9th is KENTUCKY BRIDE, book eight in the North & South: Civil War Brides Collection in which each state or territory that had any role in the war is highlighted for their most famous event in the order of each battle or incident.
There are thirty-seven books in all by seventeen authors. Reading the entire series in order will give a great overview of that terrible time in our country's history.
Then in July, A NURSE FOR JACOB debuts. It's in the Nursing the Heart Collection. 
And the title we're writing now TEXAS TROUBLES is book five in the Cross Timbers Romance Family Saga AND also in the Thanksgiving Books & Blessings Collection!
Blog Stops
Debbie's Dusty Deliberations, June 6
For Him and My Family, June 7
deb's Book Review, June 8
By The Book, June 9 (Author Interview)
Texas Book-aholic, June 10
Inklings and notions, June 11
Library Lady's Kid Lit, June 12 (Author Interview)
Betti Mace, June 13
Truth and Grace Homeschool Academy, June 14
A Baker's Perspective, June 15 (Author Interview)
D'S QUILTS & BOOKS, June 16
Artistic Nobody, June 17 (Guest Review from Donna Cline)
My Devotional Thoughts, June 18 (Author Interview)
Connie's History Classroom, June 19
Giveaway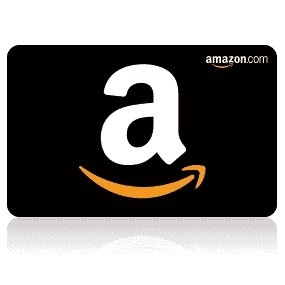 To celebrate her tour, Caryl is giving away the grand prize of a $25 Amazon gift card!
Be sure to comment on the blog stops for nine extra entries into the giveaway! Click the link below to enter.
https://promosimple.com/ps/fc1b/lilah-celebration-tour-giveaway