About The Book
Book: In Black and White
Author: Maryann Diorio
Genre: New Adult
Release Date: November 1, 2019
A white woman. A black man. And their forbidden love.
Can endurance and faith sustain the love between a white woman and a black man, threatened by rejection, guilt, and racial injustice? Can love alone reconcile their starkly different worlds, lighting the way to a bright future together?
When graduate student, Tori Pendola, a white American woman, and Ghanaian exchange student, Jebuni Kalitsi, heir to his tribe's chieftaincy, fall deeply in love, they must face not only their own inner demons of rejection and guilt, but also the demons of societal hatred bent on destroying their relationship. Will their love survive the cruel and bitter attacks against them, or will hatred and prejudice gain the upper hand?
In Black and White is a deeply moving story of the power of God's love to restore all that is broken in our lives.
Click here to get your copy.
About The Author
Dr. MaryAnn Diorio is an award-winning author of compelling, page-turning fiction that deals with the deepest issues of the human heart. She is the author of the popular trilogy titled THE ITALIAN CHRONICLES, set in 19th-century Sicily. MaryAnn holds the PhD in French with a concentration in Comparative Literature. She is also a Certified Life Coach and a Licensed Minister. MaryAnn and her husband Dom, a retired ER physician, recently celebrated their 50th wedding anniversary. They are the blessed parents of two wonderful adult daughters, a very smart son-in-law, and six rambunctious grandchildren. When not writing, MaryAnn enjoys painting, playing the piano, and making up silly songs with her grandchildren. You can learn more about MaryAnn and her writing at https://www.maryanndiorio.com
More from MaryAnn
Greetings, awesome readers and friends!  It's great to have you with me on this tour. I trust you'll be blessed and have lots of fun.
We writers are a strange breed.  While we know what we are writing, we often don't fully understand what we have written. Does that make sense? If not, let me explain.
Before I started writing In Black and White, I prayed. And I prayed hard. The idea for my story came to me back in the 1990s. Yes. You read that right! But it first came to me as a seed that the Lord planted in my heart. The seed would need time to grow, sprout, and blossom. So, back in the 90s, the Lord told me it wasn't time to write my story yet.
So, I watered and waited as the seed began to do its thing. At the beginning of 2018, the Lord said, "It's time." And I instantly knew what He meant. It was time to start writing In Black and White.
So, in January of 2018, I started writing In Black and White. For almost two years, I wrote. The story took many twists and turns and was finally completed in August of 2019.
I mentioned earlier that we writers don't often fully understand what we have written. What do I mean? I mean that often, for me, it is after I write the story that I recognize the theme of the story.
It's like this: A seed doesn't really understand what its Maker is doing. It just follows the plan. When I write, I don't fully understand what Holy Spirit is doing. I just follow His lead.
Amazingly, the theme that I recognized in my latest novel is the same theme that appears in virtually all of my fiction. What is that theme? It's forgiveness.
It seems as though the message of forgiveness is the spiritual trademark of my fiction. Why? Perhaps because I've had to do a lot of forgiving during my life—and a lot of asking for forgiveness.
Forgiveness is the reason Jesus came to earth. He died to forgive us. If we want to be like Him, we, too, need to forgive.
So, as you read my story, I pray that it will stir you to forgive anyone and everyone in your life who has hurt you in any way. And, if need be, I pray that my story will encourage you to ask forgiveness of those whom you have hurt.
Our heavenly Father is the Great Forgiver, May we become like Him by making forgiveness the theme of our lives.
With love and blessings,MaryAnn Diorio
Recipe for Italian Spaghetti and Meatballs from MaryAnn Diorio's novel, In Black and White. This is my late Italian mother's recipe, straight from Italy.
Enza's Authentic Spaghetti and Meatballs Recipe
            MEATBALLS 
1 lb. ground meat (beef, veal, pork, turkey, or chicken, or a mixture of two or all three in any proportion)
1 large egg (not beaten)
1 small onion, chopped
1 medium clove garlic, minced
1 teaspoon fresh parsley, chopped (preferably the flat Italian type, but the curly kind will do)
2 teaspoons fresh basil, chopped
1/8 teaspoon fresh ground pepper (peppercorns ground in peppermill)
Salt to taste (Use 1/8 teaspoon for first time making this recipe and adjust, if needed, next time.)
1 1/2 tablespoons grated Parmesan cheese
1 tablespoon plain breadcrumbs
1 tablespoon milk (whole, 2% or fat-free)
Prepare a baking pan (or oven-proof dish) by coating it lightly with any kind of olive oil.
Set oven on "bake" and temperature at 350º.
Place all recipe ingredients in large bowl.
With clean hands, mix all ingredients together until blended.
Fill 1/2 cup measuring cup with blended meat mixture ragù.
Remove meat mixture from 1/2 cup and roll mixture gently between palms of hands until meatball is shaped.
Place meatballs on oil-coated baking pan.
Continue measuring meat mixture, shaping it into meatballs and placing meatballs on oil-coated baking pan. NOTE: BE SURE TO LEAVE SPACE AROUND EACH MEATBALL TO ENSURE EVEN COOKING.
Bake meatballs for 40 minutes, or until toothpick inserted in center of meatball comes out clean.
NOTE: Any drippings left in pan may be used as basis for homemade pasta sauce ("ragù" or "gravy"). If so desired, cool drippings, place in freezer-proof container, label contents of container, and freeze.
SPAGHETTI
Cook pasta of choice according to package directions.
Serve with meatballs and your favorite spaghetti sauce.
ENJOY!!!
Q&A With MaryAnn Diorio
Many authors say that they have always been a writer — making up stories as a child. When did you first become a writer?
Officially, I first became a writer at age 30.  Up to that point, I had studied and prepared for a career teaching foreign languages at the university level. Prior to that, I had not considered writing as a profession except for a fleeting thought about studying journalism when I was 15. But the instant I walked into my first French class, my heart was smitten with the language, and I went on to earn the PhD in French.

At age 30, I began to have an unusual desire to write.  As the desire intensified, I asked the Lord if this desire was from Him. Through a series of miraculous situations, He confirmed that it was. So, totally clueless, I stepped out in faith and began to write for newspapers and magazines. I did this for several years and then, in 1989, I published my first non-fiction book, You Were Made for Greatness. It is a book about the Christian's true identity in Christ and the authority and power we have through Him and in Him.
As the years passed, I began to experience an increasing desire to write fiction. The Lord confirmed that He was moving me in this direction when He said to me, "Non-fiction transforms the mind, but fiction transforms the heart. The world needs a transformation of the heart." So I have been writing fiction ever since.
Was there a special someone, such as a teacher, parent, or other relative, who encouraged you to pursue writing?

No one I recall specifically encouraged me to pursue writing. But when I was a little girl, my Dad used to read to me from an old volume of poetry called The Oxford Book of English Verse. I remember being awestruck by the lilting rhythm of his voice as he read, the imaginative power of the words as he read them, and the joy with which he read them. I am certain that that experience influenced my desire to write. I wrote an article about my Dad titled "A Legacy of Words" that can be found at this link, for anyone who is interested in reading it:
http://christianchildrensauthors.com/2017/09/14/a-legacy-of-words/
Why did you choose the New Adult (NA) genre?
Ever since I first heard of NA, which requires that a heroine and hero be between the ages of 18 and 30, I was intrigued by the genre. This is the age when most of the most important decisions of life are made—like choosing a spouse, a college or trade, a career, etc. I wanted to depict characters facing not only these critically important decisions but facing them against a backdrop of other very serious problems. In the case of my novel, In Black and White, these serious problems include racism, prejudice, interracial relationships, stark cultural differences, and family and societal opposition.
Were there any obstacles you faced in your journey to publication?
Yes, many!  Anyone who proclaims the truth of the Gospel, whether through writing or any other venue, will face opposition from the enemy. The obstacles I faced included challenges with my hands and my eyes (both essential to a writer), major computer problems (crashes, loss of files, virus infiltrations, etc.).  But in all of these things, I was "more than a conqueror" through Christ Who loves us!  Praise His Holy Name!  
What do you want your readers to take away with them after finishing one of your novels?
The recurring theme that seems to emerge as I write my stories is the theme of forgiveness.  What I would like my readers to take away from my novels is that forgiveness is essential to following Christ. It is essential to one's salvation and to one's physical and mental health.  I have been in healing ministry for many years, and in most cases of sickness, I find that the sick person is holding on to bitterness about a past hurt and has refused to forgive the person who hurt him. When that person forgives, healing begins.
Blog Stops
Texas Book-aholic, March 3
Artistic Nobody, March 4 (Author Interview)
Debbie's Dusty Deliberations, March 5
Older & Smarter?, March 6
By The Book, March 7 (Author Interview)
deb's Book Review, March 8
Inklings and notions, March 9
For the Love of Literature, March 10 (Author Interview)
For Him and My Family, March 11
Pause for Tales, March 12
All 4 and About Books, March 13 (Author Interview)
Truth and Grace Homeschool Academy, March 14
CarpeDiem, March 15
janicesbookreviews, March 16
Giveaway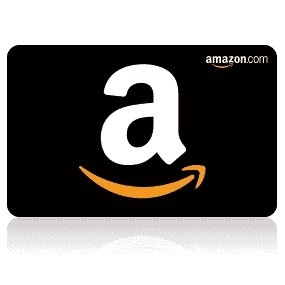 To celebrate her tour, MaryAnn is giving away the grand prize of a $25 Amazon gift card!!
Be sure to comment on the blog stops for nine extra entries into the giveaway! Click HERE to enter.