About the Book
Book: The Watch on the Fencepost
Author: Kay DiBianca
Genre: Christian Mystery / Suspense/ Romance
A WATCH THAT REVEALS MORE THAN JUST THE TIME . . .
A mysterious gold watch propels 27-year-old Kathryn Frasier into a quest to prove her parents' recent deaths were not an accident. Following a trail of cryptic clues, she encounters a remarkable cast of characters, including an actress with a talent for disguises, a politician with a dark secret, and a handsome businessman who shows a sudden romantic interest in Kathryn. Can she solve the mystery before she becomes the next victim?
Click here to purchase your copy.
About the Author
Kay DiBianca holds an MS degree in computer science from the University of North Carolina at Chapel Hill. She has worked in the IT departments of several major organizations, including IBM, UNC Chapel Hill, International Paper, and FedEx. She has an instrument rating in single-engine aircraft and competes in the Senior Olympics track events. She is a U.S. representative for Bridges for Peace, an international organization whose mission is to serve the people of Israel. She and her husband, Frank, live in Memphis, Tennessee. For more information, visit kaydibianca.com.
Guest post from Kay
WHY I WROTE THE WATCH ON THE FENCEPOST
I'm a runner. I spend a lot of time on the treadmill, at a local track, or running in a park near my home. When I'm outdoors, I usually listen to podcasts or audio books to keep my mind occupied.
Several years ago, I was listening to a mystery novel while running on a trail, and I began to put together a story in my own mind. Over the following weeks and months, I had created the characters of Kathryn and Cece, and I could see them in my mind's eye.
On another long run, I passed an old fence post and a plot began to form itself. Other characters seemed to materialize out of nowhere, and soon I had the basic outline of the book in my head. Before long I was ignoring the audio book voices coming through my earbuds and just adding to my own story. That's when I decided to write it down.
In the next few months, my story grew from a general outline to a narrative that stretched to over 60,000 words, and I loved the little surprises that popped up along the way. Although I had intended the book to be a straight mystery, I found some of the characters writing their own scenes, and soon there was romance!
As I chiseled away the extraneous parts and added detail and nuance, the important story elements of love, faith, and family rose to the surface. I delighted in Kathryn's discovering more about herself and Cece's unfailing wisdom and humor.
I spent over a year working with an editor to revise and strengthen the book. With every change in a word or addition of a plot twist, the story got better. It's been three years since that first run in the park that got me thinking about the story. Now Kathryn, Cece, Phil, Mike, Tommy, and all the others are ready to tell their stories to the world.
I think I'll go for a run tomorrow to see what Kathryn and Cece are going to be up to next.
My Impressions:
Kay DiBianca's debut novel, The Watch on The Fencepost, will appeal to readers who like clue-based mysteries. Main character, Kate, is adrift following the untimely deaths of her parents in an auto accident. Running has become her outlet, and it is on one of her training runs that she finds a mysterious writstwatch. From that beginning, Kate finds herself investigating a number of puzzles involving family secrets, political campaigns, and high tech projects. Not everyone is as they seem. The author kept me guessing as Kate and her friends uncovered clues to what her parents' deaths may indicate. Although faith and prayer are mentioned and several of the characters have a deep relationship with God, the book never comes off as preachy. I did find the characters to be a little flat and the dialogue a bit stiff, but I still enjoyed the twisting route Kate takes to get to the truth.
A quick read, The Watch on The Fencepost resolves the main mystery, but the ending leaves open more from Kate and her friends.
Audience: adults.
(Thanks to Celebrate Lit for a complimentary copy. All opinions expressed are mine alone.)
Blog Stops
Book Reviews From an Avid Reader, March 2
Through the Fire Blogs, March 2
Blogging With Carol, March 3
Godly Book Reviews, March 3
Josephine's Bookshelf, March 4
Mary Hake, March 4
Girls Living For God's Glory, March 5
Christian Author, J.E.Grace, March 5
For Him and My Family, March 6
Truth and Grace Homeschool Academy, March 6
Maureen's Musings, March 7
Happily Managing a Household of Boys, March 7
Emily Yager, March 8
Andrea Christenson, March 8
Pause for Tales, March 9
Ashley's Bookshelf, March 9
Debbie's Dusty Deliberations, March 10
Texas Book-aholic, March 10
janicesbookreviews, March 11
A Reader's Brain, March 11
Library Lady's Kid Lit, March 12
Inklings and notions, March 12
Real World Bible Study, March 13
Older & Smarter?, March 14
By The Book, March 14
Bigreadersite, March 15
The Becca Files, March 15
Giveaway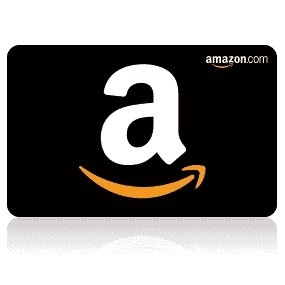 To celebrate her tour, Kay is giving away a grand prize of a $25 Amazon gift card!!
Be sure to comment on the blog stops for nine extra entries into the giveaway! Click the link below to enter. https://promosimple.com/ps/dcb1/the-watch-on-the-fencepost-celebration-tour-giveaway